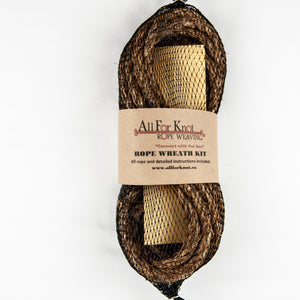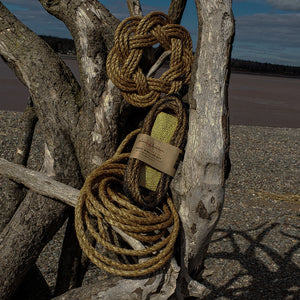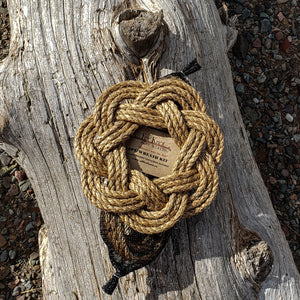 10" Manila Rope Wreath Kit
The Manila Wreath Kit contains everything for you to tie a 10" diameter Sailors Wreath made from the historical Turks Head knot that has been used decoratively aboard ship for centuries. This is a replica of the knot painted by Leonardo da Vinci in the 15th century. The kit includes authentic Manila rope and instructions that come in a newly made traditional fishing bait bag used by fishermen on the East Coast.

This makes a great family project, allow 2 hours. Ages 10 to 99.
A great project
Picked this up at the Maritime Museum of the Atlantic in Halifax. The Manila rope is easy to work with and the nautical smell brought back many fine memories of working ships I have been on as a passenger or crew. The instructions are clear and it's about a two hour project. A wreath is easy to make and looks great. Highly recommended for almost any age. Kids might need a bit of help but will be proud of the finished product.