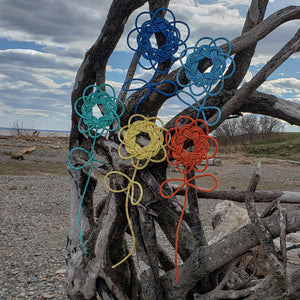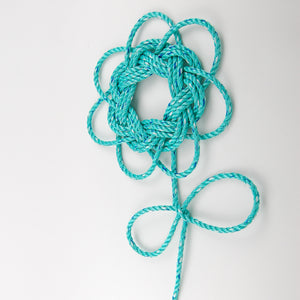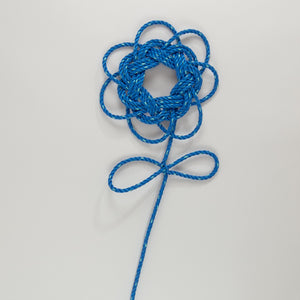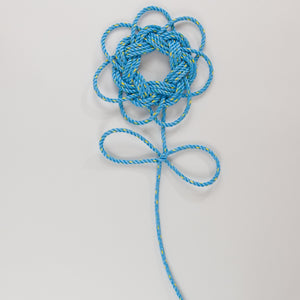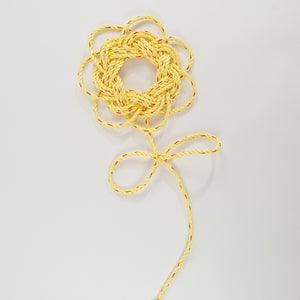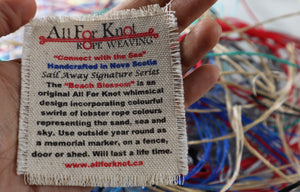 The 10" Beach Blossom is an original "All For Knot" whimsical knot design tied with tuff, durable lobster fishing float rope for hanging in all weather. Handcrafted in Nova Scotia, Canada on the shores of the Bay of Fundy. Decorate a door, shed, fence, dorm room, or use as a memorial marker. This is a forever flower that will stand up to the wind rain, snow, ice and sun.

Available in one size - 10"W x 29"L in various colors.
They are beautiful!
They are beautiful! The only thing I wish was different is the placement of the "leaves". I would have liked them slightly lover on the "stem".Even Shadow likes the flowers!!!