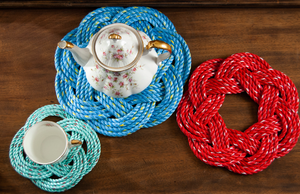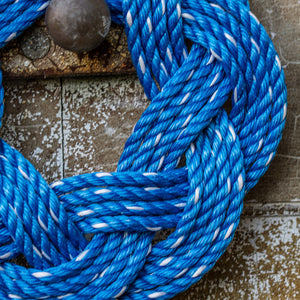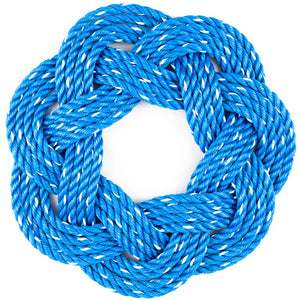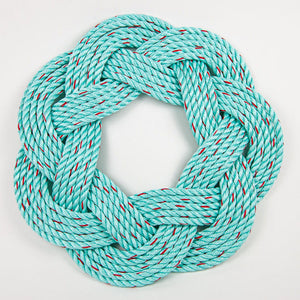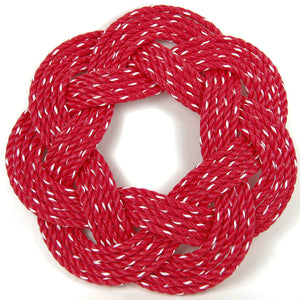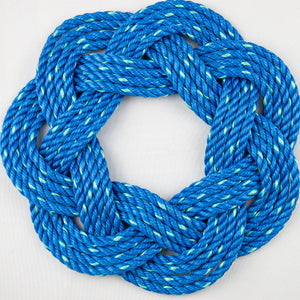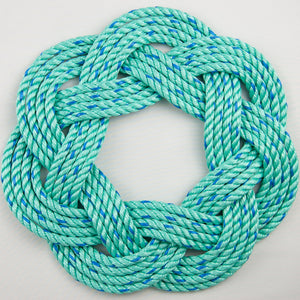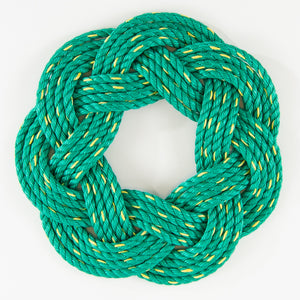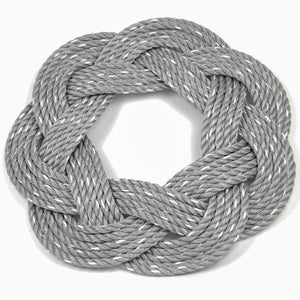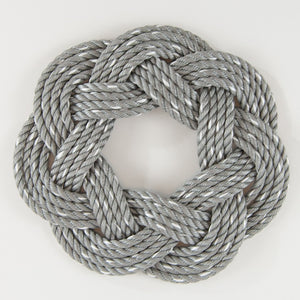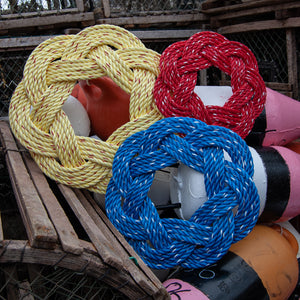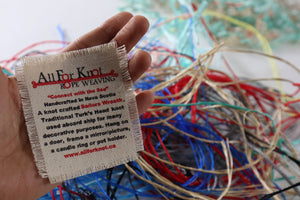 All Seasons Sailors Wreath
The Lobster Rope Sailors Wreaths are handcrafted in Nova Scotia, Canada on the shores of the Bay of Fundy. This traditional Turks' Head knot has been tied for centuries and was originally crafted aboard a ship for decorative purposes. Wreaths are tied with tuff, durable lobster fishing float rope for hanging in all weather. Wreaths may be hung on a door, used as a candle ring, or to frame a mirror/picture. Available in various colors.

Available in three sizes - 10", 13", and 16".
I love it!
Omg Angela! I love it! And the wreath is gorgeous. Thank you So much!!
Treasure in my household for years to come.
Thank you so much for the lovely wreath. I absolutely adore it. It will be a treasure in my household for years to come.
Awesome
Purchased 2 of the 10" Sailors Wreaths in the blueberry colors & I am super satisfied with the beauty, durability, & overall look of these beauties. I am planning on putting them on my glass french doors for a pop of color and charm. Now I am looking thru all of your gorgeous color offerings & contemplating where else I can put them in my house. I love the nautical theme and am so very happy I purchased these beauties. Thank you "All for Knot" and good luck with you great website.
I will be back for more !